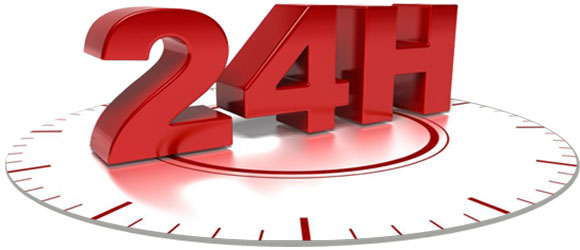 AC Repair Pro Florida – Emergency AC Repair
Have your air conditioner ever disappointed you at a time you needed it most? Well if you haven't experienced such an awkward situation before, we want to inform you that it is one of the worst situations you can ever find yourself.
Let's say for example, you returned back from work one hot afternoon, hurriedly take off you cloths, switched on the AC and sank into one of the chairs to start enjoying the cool air that the A/C is supposed to produce. But lo and behold, the AC refused to bring out any cool air. No doubt, that day will be one of the worst days of your life.
We are here 24/7 to  help you. Call now to have all your ac problems fixed.

24 hour service
When situations like this arise in the home or office, emergency AC repair services will definitely be required to put things back to normal. That's why you want AC Repair Pro Florida there to help out at all times especially in emergency situations.
Emergency situations are not planned, they happen when you do not expect. But you can make provisions for emergency situations by employing the air conditioning services of AC Repair Pro Florida. We will be there for you 24/7, seven days a week, and 365 days a year. It also doesn't matter what time it is; be it in the morning or midnight, our team of professional technicians is always on ground to attend to your emergency AC repair  needs.
You no longer have to be afraid that your AC might disappoint, because we are here for you. We don't want your comfort to be taken from you, that's why we operate 24/7 to meet your every air conditioning need especially in emergency situations.
We are very passionate about the satisfaction of our customers, and nothing will stop us from providing the very best at all times. So have no fear when dealing with us because we will give you nothing short of quality emergency AC repair service.